The world would be quite a dangerous place without pain. It may seem odd but imagine the potential damage if a person did not have an instinctive, natural response when something was causing them harm. When someone accidentally places a hand on a hot stove their brain receives a near instantaneous response that this is causing them harm. They automatically jerk their hand away and prevent a more harmful burn. While pain is something we naturally want to avoid, it is a good and necessary part of life. We are wise to listen to what it communicates to us.
This is the same approach that Susan Orsillo and Lizabeth Roemer apply to anxiety and our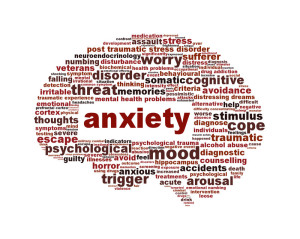 emotional experiences in their excellent book The Mindful Way Through Anxiety. Unwanted emotion like anxiety is the mind's way of communicating that something in one's life is out of sorts. It is an alarm that something needs to be corrected. Unlike with physical pain, however, people do not come equipped with an automatic response to correct the problem. Sometimes it isn't even clear what the source of the pain is. Just as it is harmful to attempt to ignore the communication of pain from a hand on a stove, Orsillo and Roemer suggest it is likewise harmful not to attend to our emotions. Yet, in an effort to remove the emotional discomfort, people often devise various ways of distracting and ignoring.
What if instead, one was to turn attention toward painful emotion? Orsillo and Roemer advocate developing "an accepting and mindful stance toward emotions and be[ing] willing to experience the full range of emotions that arise when you fully participate in life." This perspective opposes the two common beliefs that humans are able to eliminate negative emotions from their lives and that doing so will lead to a happier, fuller life. Rather, "humans are hard-wired to feel anxious when in a threatening situation. No amount of self-control and determination can override that natural response." The struggle to escape by controlling anxiety tends to, like a person caught in quicksand, only suck one down further into its grip. Mindfulness is one way of cultivating a friendly, curious, and compassionate response toward anxiety and other emotional experiences allowing them to serve their natural purpose.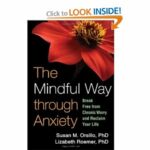 To find out more about this book, check out their website mindfulwaythroughanxietybook.com or the book's Amazon page.
For more from Fuller Life Family Therapy on dealing with anxiety try "Create Balance: Living Well in the Midst of Anxiety" or "Creating Happiness."