My name is Elisa Squier and I strongly believe in the work that I do. I believe that everybody deserves a space in which they are able to voice their greatest fears, hurts, and joys. I am dedicated to my clients and believe in their inherent ability to change.
I have experience working with a wide variety of clientele, including couples, families, and individuals of all ages. I will work with my clients as much and as in-depth as they are willing to go to provide the best possible therapeutic experience.
I received my Masters in Marriage and Family Therapy from Abilene Christian University. I am also a certified premarital facilitator through Prepare-Enrich and offer premarital counseling to couples.
I am a Licensed Marriage and Family Therapist Associate under the supervision of Amy Fuller PhD, LMFT-S, LPC-S.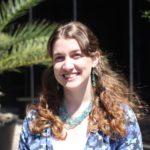 Contact Elisa:
To schedule an appointment please contact me by email at Elisa@FullerLifeFamilyTherapy.org, by phone at (832) 685-2018 or thorough our webform.
I am also available for online therapy and can do therapy within our secure video platform.
Read articles by Elisa: